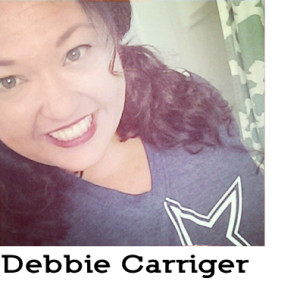 A dream trip, a bucket list item..where ever that may be, spend some time in the clouds imagining what it would be like to be there.  For me and my childhood best friend, Bibi, it was Paris, City of Lights.   My fascination with the city started with the old Audrey Hepburn movie, Funny Face.  I love the scene where she is in the Louvre in that red dress, flying down the stairs pass the statue of Nike.  I wanted to see it in person.  This dream trip helped inspire TravelGenie.  I  wish I had been able to use a registry.  It wouldn't have taken so long to get there.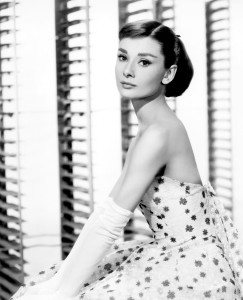 Paris, the captial of France, is a mixture of greatness and intimacy.  Art is all around you:  the architecture, paintings and sculpture inside it's numerous museums, music, ballet, theatre, fashion, and food.
When should you go to Paris?  The song would suggest it's Springtime and it's true. The city is absolutely gorgeous in Spring.  If  you don't mind all the crowds and booking 6 months to a year in advance then idyllic Spring is right for you.  It will be the Paris you see in the movies! Be aware that air and train fares will be a bit higher and hotels will be scarce, so start planning early.  Summer seduces us with festival season and it's the best time to meet non-Parisans in Paris since many Europeans take their vacations during this time.  October is the low season and you can find the best fares and rates during that month. It may be a little windy and cold at times but no less magical. Consider taking Paris by storm in Winter despite the cold and rain.  The city is even more bright with holiday markets and festivals and decorations for the Christmas season making it brilliant and worthwhile.  Bibi and I went in early to mid-November and had an amazing time!  I got a great shot of Notre Dame that I used for my Chrismtas card and warming up with a latte in any one of the numerous sidewalk cafes, so that you can soak it all in, is a great way to spend an afternoon.

This tourist mecca has a wide range of choices for you and a simple search can help you find what's right for you.  Some things to cconsider when choosing a Paris location:
is a free hotel breakfast important to you?  because I gaurantee that standing in line at the bakery on the corner for your chocoloate croissant will be worth it. Bonus if your hotel room or flat is above a bakery.  The smell is to die for!
is it near a Metro stop?  Don't hesitate to walk and take public transport whenever possible, you'll discover treasures this way and make special memories to last a life time.
what neighbrhood do you want to be in?  Easy access to major sights, excellent transport links, and plenty of shops and drinking/dining options on the doorstep are the Right Bank areas around the  Louvre, Maris or St. Germain.  If you want a less urban feel check out Montmarte. Frommer's has a very useful breakdown  of Paris arrondissements here:  http://www.frommers.com/destinations/paris/658493#sthash.FwNasoEE.dpbs
be sure to check if your hotel has a lift so you won't be surprised by a five floor walk up after a long day of sight seeing.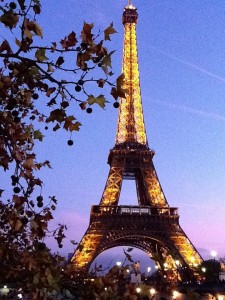 Bibi and I opted to rent rooms from AirBnb not far from the Eiffel Tower because we wanted a real local feel to our trip.  Our fabulous host, Victor,  provided us with tips and tricks to maximize our adventures.    Bibi and I took so many pictures of the Eiffel Tower from different angles and at different times of day, I could make a really wonderful calendar.
Speaking of the Eiffel Tower, it's usually the first place anyone who comes to Paris wants to go, and you should!  Here's a tip, book a small group tour to skip the lines and get a great background of this iconic landmark.  What else is essential?  The Arch de Triomphe, Notre Dame Cathedral, the Père Lachaise Cemetary (yes, I do have a picture of myself in front of Jim Morrison's grave), catch a show at the Moulin Rouge, go see the Basilica of the Sacré Cœur in Montmarte and if you have time, take a short trip out to Versaille to see the Sun King's golden palace.  Don't forget to people watch in one of Paris' famous cafes like Cafe Flore.    You might want to think about are taking in the theatre or the ballet, we saw an amazing production of Cinderalla at the Paris Opera  Ballet.  And keep an eye out for small concerts in historic venues.  We caught a Chopin piano concerto on one of the oldest churches in Paris for a 5 Euro donation.  Wonderful suprises are all around you.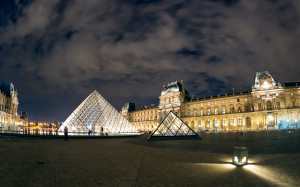 And there are museums galore!  For some the Louvre is one of the highlights of a trip to Paris but some people find museums dull.  Regardless, you probably want to hit all the highlights first and then add on areas of additional interest.  I am a huge fan of  Rick Steves' Mona Winks:  Self Guided Tours of Europe's Top Museums .  I just rip out the chapter (gasp!) of the museum I'm visiting and it leads me through the maze from masterpiece to masterpiece like the Mona Lisa and the Venus de Milo.  So useful!
Other museums you should visit are Musée d'Orsay  for Impressionist and post-Impressionist masterpieces in a former train station(do not take pictures in there, the guards will get very upset), Musée Picasso, the Monet Museum and Bibi's favorite, the Musée Rodin where you are inches away from his sculptures.  The manicured grounds are impressive  and I stole a moment on a bench and read a book.  There is a cute cafe as well for lunch or an afternoon snack.
Oh, the food!  You can't leave Paris without dining in a bistro, delighting in a macaroon, trying a crepe from a street vendor, or ordering a croque monsieur.   As we often did, just check out the restaurant menus as you pass by; you will rarely be disappointed.
All of thse sights and experiences can easily be reached via the Paris Metro. It's one of the most comprehensize train systems in the world and very easy to use.  Get an unlimited pass if you are staying longer than a few days.   I personally cant wait to go back!
---
Ready to head to Paris?
CREATE A REGISTRY CONCIERGE SERVICES CREATE A CROWDFUND CAMPAIGN
Follow TravelGenieRegistry's board Paris, France on Pinterest.