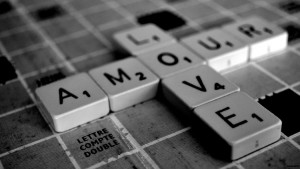 Yesterday my scrabble app told me the word of the day was amour, which it turns out is defined as a love affair and not just another word for love.    Being just a few days away from Valentine's Day, I've rounded up some ideas for a last minute surprise getaway for you and your loved one to rekindle or even start the flames of your very own love affair.  If this weekend isn't in the cards for travel, booking something for a later date will still be a fabulous treat.
Some tips for making the most of your trip:
Splurge on a hotel room.  If it's just the two of you, you'll probably spend a bit of time in there.
Everything you need can fit in a carry-on bag.  Why take the chance of lost luggage for a quick weekend?
Sometimes the best plan is not having one when you get there.
Give yourself permission to day drink.  It's a vacation!
Get off the grid.  Get. Off. The. Grid.
Sun and Sand:  Southwest Airlines is having a great sale if you book before February 12th.  For those of you wishing to escape the snow in the northeast, take a short flight down to Florida.  Sarasota, Ft. Meyers and Key West are great for amazing views while sipping a cocktail and will help you unwind.
Thanks to its acquisition of AirTran, Southwest can even get you to San Juan, Puerto Rico, Punta Canta in the Dominican, Nassau, Bahamas and Montego Bay, Jamaica.  What's not to love about that?
West coast folks can check out Southwest's flight deals for SoCal or Mexico destinations such as Cabo San Lucas, Puerto Vallarta and Cancun. Delta has discounts on flights to Hawaii as well.   And for those of you in the middle of the country, you've got a lot of choices!
Also, consider a short cruise from Miami, Galveston or LA for some tropical views.  Both Carnivale and Princess are having amazing sales right now!  And Princess even has e-gift cards to send to your sweetheart to tell them about your trip.
Non Beach Options:

Here's something our Concierge thought you might enjoy…ever wanted to go to a Dude Ranch?  Denver is gorgeous right now.  The Dude Ranch is an all inclusive experience with gourmet chefs, "rough rides and soft beds" (that's a quote form their brochure).  It will definitely be a memorable experience.
If you have a little longer than the weekend, we have a lot of last minute discounts for a taste of Ireland starting at 5 days for $595/person.  Go kiss the Blarney Stone!
Maybe you are loving the snow?  How about a ski vacation with cuddling by the fire after being on the slopes all day?
Escape from the madness with a cozy cabin in the woods.  We can help you book a retreat for two at Lake Tahoe, the Georgia Mountains, or somewhere a short drive from where you are right now.  Don't forget to get a cabin with a hot tub!
If any of these ideas strike your fancy, contact our Concierge to book your trip!  Call us at 866-584-9820 or email us at [email protected]  Don't forget we are Sandals certified!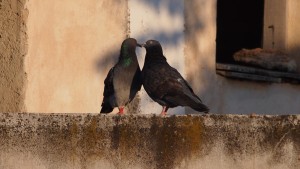 I'm putting a few of these on my own wishlist.  This weekend though, I'm taking myself to Winterfell (AKA Boston, please stop snowing already!) to see my sweethearts: my nieces and nephew.