Happy Australia Day (1/25/15) to one and all!  Thinking of heading down under?  Sydney is a great location to combine an urban experience full of happening hot spots and culture with ocean adventures or just laying on the sun-glazed beaches for some downtime.  No matter what you decide to do, the city and harbour are a great reward after a long flight.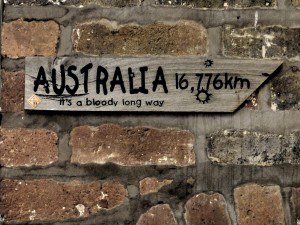 When is the best time to go?  Spring and Autumn. But take note, in Australia's climate Spring falls in October/November and Autumn lands in March/April when the weather is more stable and the water warm for swimming.
Where to stay?  There are plenty of hotel options with great views of the Sydney Harbour or nearby for conveniet access to the opera house, downtown and the bay.  If you are like me and like to explore different accomodations, check out the 1888 Hotel.   It's a converted wool store built in, yup, 1888.  The hotel mixes old and new Australia, with reclaimed Ironbark beams and period windows in rooms, and a smart bar menu filled with local providers.  Or if you love the beach and want to splurge a little, take a look at the all-inclusive Pretty House about ninety minutes north of Sydney. It's an oasis for a magical vacation.
Shrimp on the Barbie?  When Americans think of Australia they think beer and shrimp on the barbie and there is great bbq in Sydney, to be sure.  Australia has always been known for it's big and bold flavors.  There is a strong influence from nearby asian culture and of course, seafood from the coast.  If you want to get a table at Momofuko's (considered Sydney's best restuarant) or any of the celebrity chef locations (and you should!), be sure to book a few months in advance.  Have a local Shiraz with dinner.  Hunter Valley, two hours outside Sydney is home to some of the world's best vinyards.  If you love wine tasting, consider taking a winery tour and spa day as part of your trip.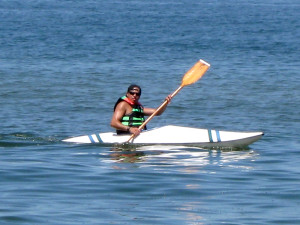 Sun, Sand and Water.  How can you visit Sydney without spending time on or in the sparkling waters? Surfing or paddle boarding at Bondi Beach, sea kayaking in Middle Harbour, a Sydney Harbour sunset sail, suba diving at the Great barrier Reef.  It's a schmoregesborg of water activities for adenture seekers and langorous beachy views for those who want to sit still and relax.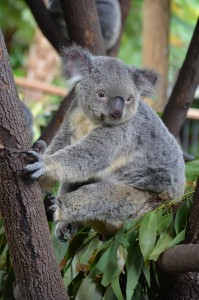 Wildlife:   If you want to see the marvelous creatures of Australia, head over to the Taronga Zoo  The zoo houses 2,900 exotic and native species.  For the ultimate sleepover, book the Roar & Snore package, where guests camp overnight at the zoo.  For a more compact zoo experience, check out the Sydney Wildlife World / WILD LIFE Sydney Zoo which focuses soley on Australian animals.
The Sydney Aquarium, with it's extensive unerwater tunnel, is the largest in the country  and houses the largest viewable sharks around.  If you are looking for a more hands-on wildlife experience in Sydney, check out the Manly Sea Life Sanctuary where fish feedings a penguin show and a chance to shark dive are all part of the options.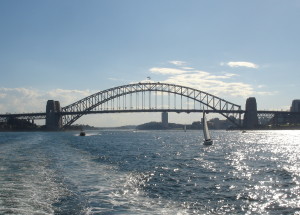 Must See!  What are the top sites that you should mark off your list?  The Sydney Opera house's sail design is an amazing example of architecture but catching a show there would be a treat.  If you want a close up look at the steel structure head over to Circular Quay where the Museum of Contemporary Art and the Sydney Museum are located.
Sydney Harbour's National Park has a ton of  superb swimming spots, bushwalking trails and picnic areas, which offer a huge range of activities and amazing views.  There are great lookout points for whale watching from June to November.
For some, the Sydney Harbour Bridge climb should be on the list too.  The 3.5 hour trek to the apex is worth the views espcially at sunset.  For a more tranquil activity, head over to the Royal Botanical Gardens.
One more thing to consider, the Manly Quarantine Station where ship passangers who were suspected to be carrying contagious diseases were quarentined in hopes that sickness wouldn't spread throughout the colony.  History tours are offered during the day and ghost tours at night.
A few festivals in Sydney to experience are the New Year's Eve fireworks over the harbour (considered the first major New Year celebration around the world), the Sydney Festival in January and the Vivid Sydney Festival which is an 18 day festival of light, music and ideas.
Australian Slang:  The Australian accent can be challenging and when you mix it with these common slang phrases, it can be confusing.  So learn these terms before you head on over and you'll fit right in!
G'day – Hi          Hoo Roo – Bye!           Ta – Thanks!          Dunny – Toilet          Dunno – I don't know…          Mate – Can be anyone you know (instead of using their name)          Sheila – Aussie girl          Chick or Chickie babe – Cute Aussie girl          Bloke – Aussie male          Ripper – Fantastic!          Thongs – Flip-flop shoes          Waffle – talking nonsense         Chockie – Chocolate          Daks – Pants         Durry – Cigarette
---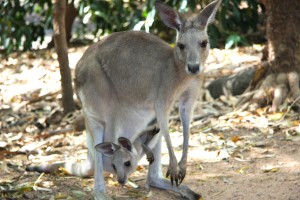 Ready to hop on a plane to Oz?
CREATE A REGISTRY CONCIERGE SERVICES CREATE A CROWDFUND CAMPAIGN
Follow TravelGenieRegistry's board Sydney, Australia on Pinterest.