When you arrive at the tiny airport in Sarasota, you will find two things: a large tank full of tropical fish, it's an advertisement for the Mote Aquarium and a good distraction for all the kids waiting for their flight and a Dewar's bar, a good distraction for all the adults waiting for their flight.
Exit the airport with all the snowbirds and kids visiting their grandparents and step outside into blue skies and sunshine.  Sarasota, FL is home to the number one beach in the US (TripAdvisers), Siesta Key Beach (featured in our blog cover photo by Diana de Avila).  Siesta Key Beach is just one of the many places you can embrace the ocean and relax into your trip.    It's world famous white sand is composed of quartz and stays cool under foot, a good thing when you have a few yards to trek from the parking lot to the shore.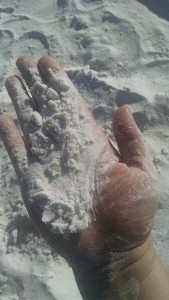 Beaches:  There are many beaches in the area around Siesta Key.  For a less crowded beach with lots of shells, head over to Lido Beach.  If you want to gather some fossilized shark teeth, then Venice Beach is your destination.  Is snorkeling your thing?  Crescent Beach has a great spot right off the Point of Rocks and kayakers will love Turtle beach and Little Sarasota Bay.
You could spend your entire trip in and around the water.  Lying on the sand reading a book or walking along the shore picking up seashells is a great way to refuel and relax.  For the more adventurous, there are plenty of sailing cruises, kayaking, snorkeling excursions and even parasailing to fill your days.  There's also a famous drum circle every Sunday at sunset.  Come and listen and watch the dancers or even participate!
Near the beach, Siesta Key Village and St. Armands Circle are both walkable areas with plenty of restaurants and shops to while away the afternoon.  The Daiquiri Deck is always a favorite and has plenty of frozen beverages for the adults.  There are plenty of restaurant choices to please any palate and pocketbook.  In the evening you'll find great bars with live music to celebrate your winter escape.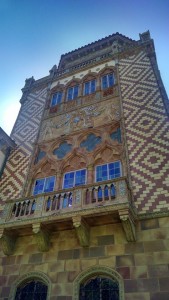 Arts and Entertainment:  Sarasota's arts culture is thriving. There are numerous performing theatres, and galleries, as well as a  strong opera and symphony scene.  The Ringling Estate itself hosts The Museum of Art; The Circus Museum;  the historic Asolo Repertory Theatre (created in Asolo, Italy in 1798, brought to Sarasota in the early 1950s and restored in 2006); and the Ca'D'Zan' mansion with it's impressive architecture and 66 acres of statues and gardens.  There is a restaurant and a café as well for a mid-day break as you soak it all in.  If you love the blues, like I do, check out the Blue Rooster's music calendar or pop in for their Sunday Gospel brunch.
Kids:  If you can drag them off the beach, there are a lot of kids activities in the area.   Consider taking them to the Big Cat Habitat and Gulf Coast Sanctuary where they can see rescued animals and get up close in the petting zoo. For more animal adventures, go feed the flamingos at the Sarasota Jungle Gardens.  The Mote Marine Laboratory and Aquarium is the place to pet a stingray and see some manatees.  The Sarasota Bay Explorers is based there and  provides guided nautical eco-tours and nature safaris.
For other outdoorsy fun, there are some great places to go hiking: Marie Selby Botanical Gardens and Crowley Museum and Nature Center or get into an airboat and explore the Myakka River State Park.  The airboat gets close to alligators so keep that in mind in case the little ones may get scared.
Trapeze anyone?  The Circus Arts Conservatory holds performance and it's Sailor Circus School has classes and summer camps  for youth in the circus arts. Hi-yup!
Off the Beaten Path/Of Note: 
A must do for my next trip is The Flying Trapeze Academy where you can safely learn to fly through the air with the greatest of ease.
The Ringling Circus built two modified houses for their midget performers and you can take a tour of the tiny house that is reported to be haunted.   It's the basis for a boo: The Midget's House … A Circus Story, A Love Story, A Ghost Story. 
Interested in molecular gastronomy?  Sub Zero Ice Cream and Yogurt will make your ice cream right in front of you!  With a generous list of ingredients you can invent your own or select one of the tried and true formulas they are featuring.  The one in Siesta Key had some special Dr. Who flavors I wish we had tried.
And what about Grapefruit League Spring Training games? Look for our blog feature coming soon.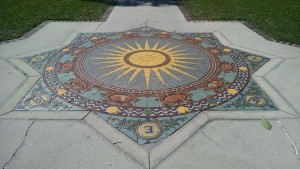 There is so much to do not only in Sarasota but the surrounding areas that your  biggest problem will be what to do first!
Ready to head South?
CREATE A REGISTRY CONCIERGE SERVICES CREATE A CROWDFUND CAMPAIGN
Follow TravelGenieRegistry's board Sarasota, Florida on Pinterest.