On January 19th, the United Nations (UN) kicked off The International Year of Light & Light Based Technologies (IYL) with a grand opening ceremony in Paris.  The International Year of Light is a "global initiative which will highlight to the citizens of the world the importance of light and optical technologies in their lives, for their futures, and for the development of society. It is an unique opportunity to inspire, educate, and connect on a global scale."  With that in mind, we wanted to highlight some places that you can explore and experience forms of light around the globe.
For Star Gazers:  Celesital Light has inspired awe in all forms of art and science but with the growth of our cities around the world it has become harder to really see the night sky in all its glory.  When was the last time that you just stared up into the sky?  Wished upon a star?
The International Dark-Sky Association has curated a Night Sky Heritage list of parks, communities and reserves around the world where you can enjoy exceptional night time beauty.  Make one a destination or a side trip on your next vacation!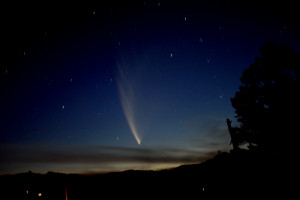 Parks in the US include:  Natural Bridges Momument, UT; Cherry Springs Park, PA; Goldendale Observatory Park, WA; Clayton Lake State Park, MN; Observatory Park, OH; The Headlands, MI; Big Bend National Park, TX; Death Valley National Park, CA; Chaco Culture National Historical Park, NM; Mayland Community College Blue Ridge Observatory and Star Park, NC; Parashant International Night Sky Province, AZ; Hovenweep National Monument, UT/CO; Copper Breaks State Park, TX; Enchanted Rock State Natural Area, TX and Oracle State Park, AZ
Parks around the world:  Galloway Forest Park, Scotland, UK; Zselic National Landscape Protection Area, Hungary; Hortobagy National Park, Hungary; Northumberland National Park and Kielder Water Forest Park, Northumberland, England; and the Eifel International Dark Sky Park,  North Rhine-Westphalia, Germany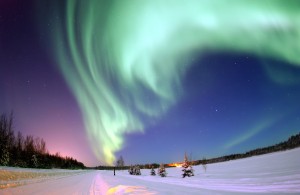 For Polar Lights to color the sky:  The bright dancing lights can be found in both the northern and southern hemispheres. Northern lights are also called by their scientific name, aurora borealis, and southern lights are called aurora australis.  The awe-inspiring light show is a result of collisions between electrically charged particles from the sun that enter the earth's atmosphere.  While most commonly appearing green and pink, you can sometimes see red, yellow,blue, and violet.   The lights are prominent from late Autumn to early Spring and you can even sign up for one of the many alert sites since they can be unpredictable.
Top destinations for viewing the Polar Lights:  Denali National Park, Alaska;  Yellowknife, Northwest Territories, Canada; Tromsø, Norway; Murmansk, Kola Peninsula, Russia; Kangerlussuaq, Greenland; South Pole, Antarctica; Tasmania, Australia; Stewart Island, New Zealand; South Georgia Island, British Territory; Ushuaia, Argentina
Closer to home in the US, you might want to check out Idaho's Preist Lake where the reflections will double your light show or hop in a canoe and check out the lights from Minnesota's Superior National Forest.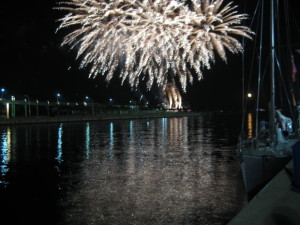 For Fireworks that Pop:  Ever since the Chinese invented fireworks in the 7th century we have been mesmerized.    Vancouver hosts the world's largest offshore fireworks competition. For three days, usually the end of July, The Celebration of Light showcases fireworks designs over English Bay.  It's my favorite!
But here are some other notable  summer fireworks festivals and competitions to enchant and impress:  Bastille Day Fireworks in Paris or Carcassonne, France; the Firewoeks Festival in Cannes; the Montreal International Fireworks Competition; "Notte del Redentore" (Night of The Redeemer) fireworks in Venice; London New Year's Eve fireworks; Seattle's Fourth of July, USA; Southport Pyromusical Championships, England; Chinese New Year Festival in Bacolod City, Philippines; Macy's Fourth of July Fireworks, New York City; and the Wishes Nighttime Spectacular at Walt Disney World in Orlando, FL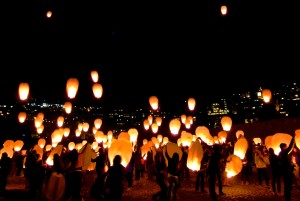 Lantern Festivals:  There is something majestic about a sky or river filled with lanterns.  More prominent in Asian cultures, lantern festivals can mark the lunar new year or celebrate an uplifting event.  Some of the best lantern festivals are  in Chaing Mai, Thailand; Honolulu, HI; Soul, Korea; Toro Nagashi, Japan; and Bali, Indonesia.  But you can experience some amazing festivals stateside too:  Dallas' Chinese Lantern Festival; The Rise festival in the Mohave Desert, NV, or at Atlanta's Lantern Parade.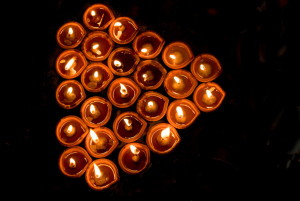 And don't miss Diawli, The Festival of Light in India and if you get to Germany, check out the   Center for International Light in Artin Germany or the Berlin Light Festival.  Both are sure to amaze you!
So many ways to experience light aroud the world! I know I just added some trips to my wish list.  Are you ready to travel?
CREATE A REGISTRY CONCIERGE SERVICES CREATE A CROWDFUND CAMPAIGN
Follow TravelGenieRegistry's board 2015:  Celebrate The UN Year of Light on Pinterest.